Grand Confort – 32m² – 4 to 6 persons – Terrace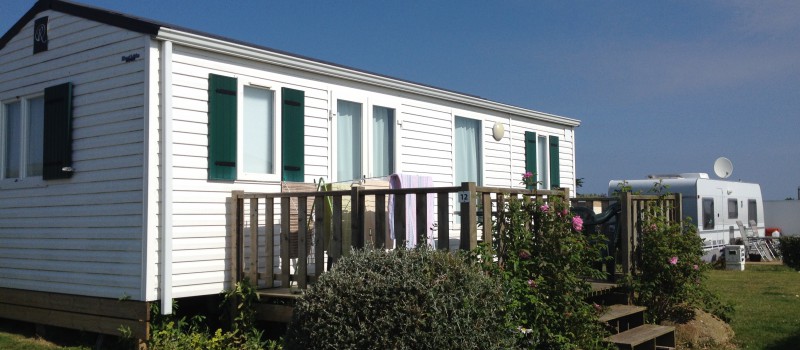 Plan of mobil-home Santa Fé
Room 1 : one double bed 140x190cm.
Room 2 : two beds 80×190.
Electrical heating.
Terrace.
Space available for little tent beside the mobile home.

No smoking, pets allowed.
A XXL parents room
Santa Fé offers lots of space in the living room of 16m2. Complete with kitchen and angle sofa, this cosy mobile home has also many storage space.
The parents room is really XXL and a babybed (cot) can easily be accomodated.
Rental prices of mobile homes 2020
Week rentals*
Comfort 4 pers.

Great Comfort

4 pers.

Great Comfort

6 pers.
from 15/02 to 03/04
250 €
280 €
310 €
from 04/04 to 03/07
360 €
390 €
450 €
from 04/07 to 28/08
510 €
540 €
660 €
from 29/08 to 25/09
360 €
390 €
450 €
from 26/09 to 15/11
250 €
280 €
310 €

*Rental for one week, from saturday 15:00 to saturday before 10:00
Maximum check-in : 18h30 

Weekend prices from friday 15:00 to sunday 15:00
from 15/02 to 06/07
140 €
150 €
210 €
from 29/08 to 15/11
140 €
150 €
210 €
Mid-week prices from monday 18:00 to friday 10:00
from 15/02 to 03/04 from 26/09 to 15/11
170€
180 €
220 €
from 04/04 to 03/07 from 29/08 to 25/09
200 €
210 €
250 €
One night prices, in july and august only on demand
from 15/02 to 03/04 from 31/08 to 15/11
55 €
60 €
75 €
from 04/04 to 26/08 from 26/09 to 15/11
60 €
65 €
85 €
More Information
Tourist taxes 0.60 €/pers/night from age 18 ;

25% deposit for booking;

300€ deposit for the mobile home, and 55€ for cleaning;

Bed sheets rental : 8.80 € / bed

+6€ per additional person per night (2 people maximum per mobile home)